OUR COACH TRANSPORT COMPANY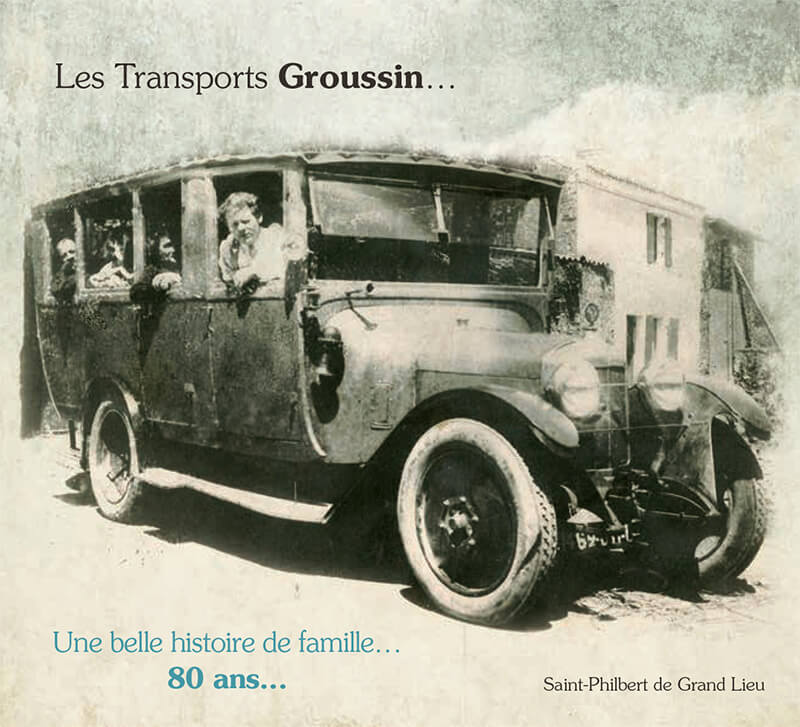 Dear Travelers,
You wish to travel in a friendly, economic and relaxed way…
You are visiting this website and thought about the coaches, you are perfectly right.
It is ultimately one of the safest and most comfortable way to travel.
We are a family company that I manage since 2002, I succeeded my father, Gerard and my grandfather Marcel, who founded the company in 1933…
Coach operator for 3 generations, we continue to "hit the road" and to expand to always give you the best service.
We are based at St Philbert de Grand Lieu, 27km south of Nantes' city center and 19km only from the International airport of Nantes Atlantique. Since 2012, we have a second site at La Chapelle Basse mer (Divatte sur Loire) 24km east of the heart of Anne de Bretagne's city.
Our experience and our family values are the foundation of our company, all employees are full of these principles and their duty is to offer you a service that meets your wishes.
Groussin Coaches (Autocars Groussin) it's:
3 regular lines (12, 30 and 33)
School transports
80 vehicles (from 27 to 83 seats)
Tourism Coaches (including one VIP coach of 36 seats + one with disabled access of 50 seats)
80 drivers
4 mechanics
12 administrative employees
2 sites (Saint Philbert de Grand Lieu et Divatte sur Loire (La Chapelle Basse Mer)
We offer you the possibility to travel throughout the department of Loire Atlantique (44), throughout the Pays de la Loire region, in France and in Europe.
Our recent and diversify bus fleet with large capacities allow us to answer all your request.
Requirement, assistance and safety are the basics to offer you a pleasant travel.
A haulage contractor at your service for every transfers project, trip or destination.
See you soon aboard our vehicles.
Patrick GROUSSIN